Traffic Racing : drift, police
Here is the new racing game. It is published 23.May .2020.
Game offers enjoyable riding in two ways narrow roads where driver can feel bit like in real world car. Car can turn and even slip in the curves.  It's possible to take curves by drifting and feel like on the racing situation. Of course there are other traffic cars which means player has to be careful to avoid accidents.
And to keep driver not going crazy there is police car which makes penalties if traffic signs are not followed or driver is doing other unpolite things like long drifting or dot keeping distance of other cars.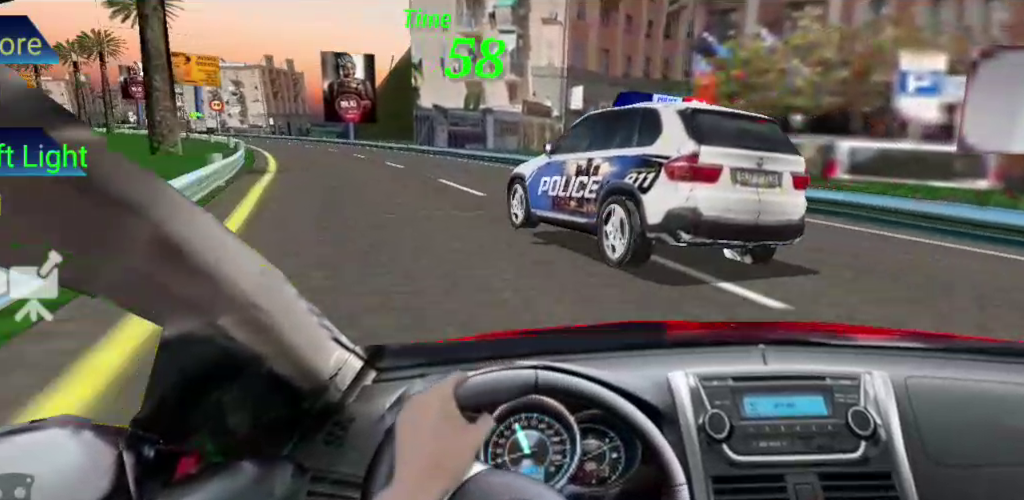 Download URL :https://play.google.com/store/apps/details?id=games.traffic.racing.in.curves
Traffic Racer Cockpit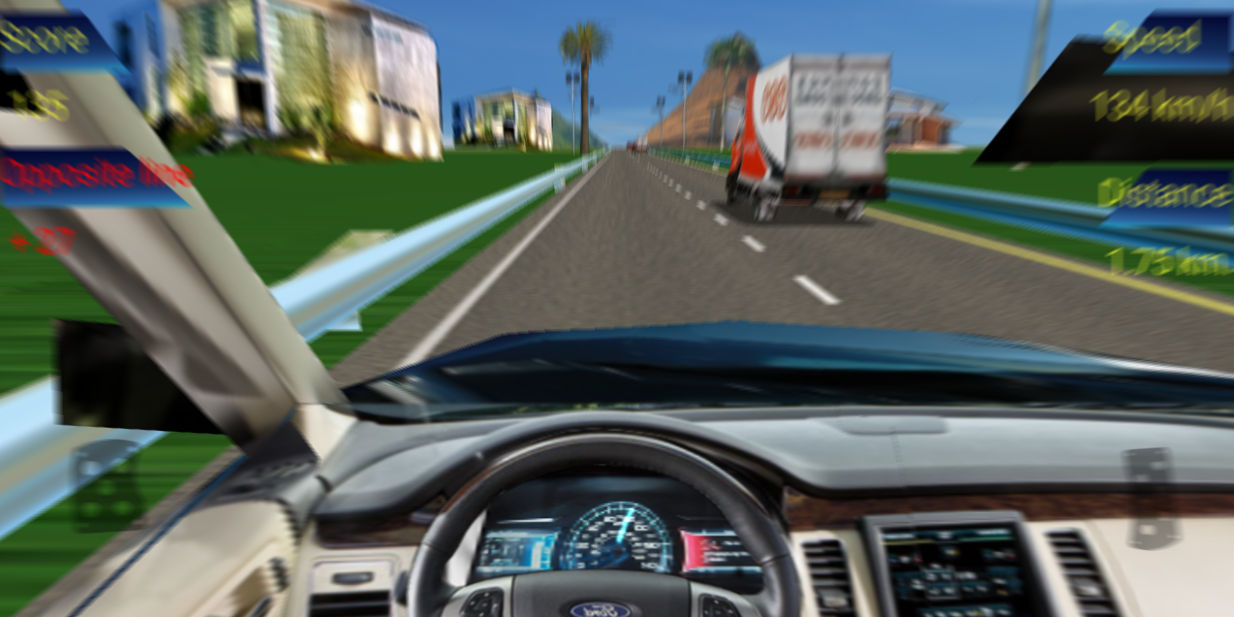 This game was create at the end of 2014. And since that it's downloaded more than 2 million times. Game has quite basic functionality.
Player is inside of car and can drives in highway.
Game download URL is : https://play.google.com/store/apps/details?id=games.trafficracing
Traffic Racer in Car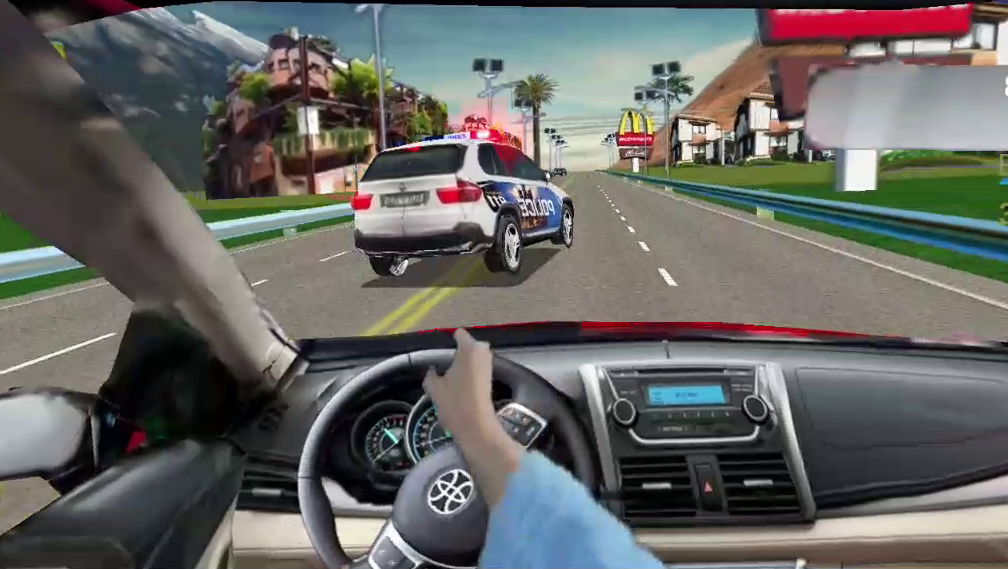 This game is published in Juny 2016 and it's downloaded already more than 17 million times. Game looks like basic car simulator. Player is inside car and drives with four different cars which are found in garage.
Each car has different prices so player has to buy them with in game coins. These are earned by driving. There are traffic signs like speed limits. Also there is police and player can get penalties if speed limits are not correctly followed.
Game is URL in the Google Play is  https://play.google.com/store/apps/details?id=games.traffic.racing.in.car
New version of this game is coming soon. Main new feature will be that path is in curves.
Aliens Nest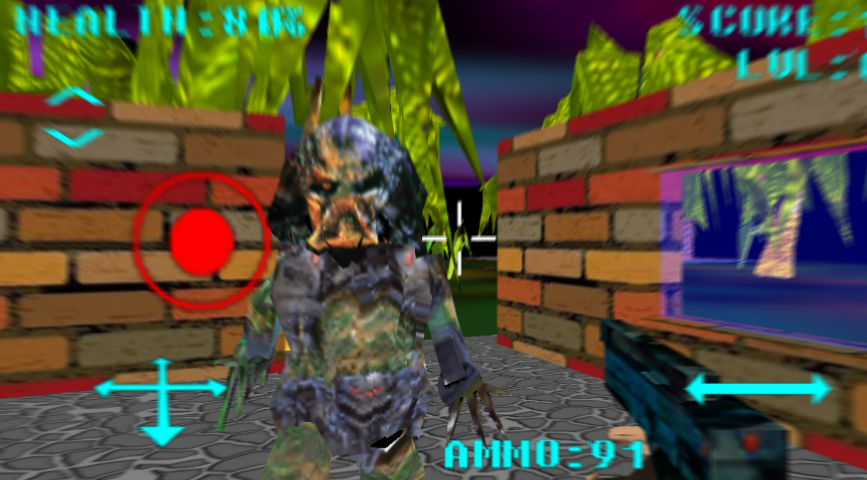 This game is published 2014.  It's downloaded ca 100 000 times, only. It has first pershon shooter view.
Game situation is in one abandoned place where player arrives with chopter. There are some houses with prisons. Player target is to resque prisoners and call chopter. But there are also some aliens who are controlling that place.
Game is downloadable here : https://play.google.com/store/apps/details?id=com.planegg.aliens.nest